WOD 7/4 MURPH DAY
**No Regular Class Times Today**
Happy Independence Day!
Murph
1 Mile Run
100 Pull-ups
200 Push-ups
300 Squats
1 Mile Run
*Partition the pull-ups, push-ups, and squats as needed.
**Teams of 2, 3, or 4 are welcome.
***All movements can be scaled.
****Be sure to wear your twenty pound vest or body armor if you have it.
Check in starts @ 7:00 am! Heats @ 8:00 am, 9:00 am, and 10:00 am
BBQ Potluck immediately following!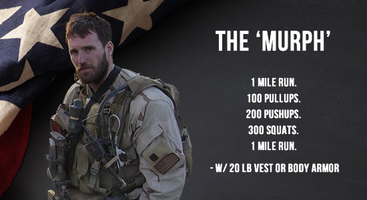 **We will be closed on Saturday (7/5)**