March CrossFit Classics
Each month CrossFit Austin and CrossFit Central come together to host CrossFit Classics! These events are about getting together with the local Austin CrossFit community in the spirit of competition and FUN! EVERYONE is encouraged to come out, compete, & support all the local athletes!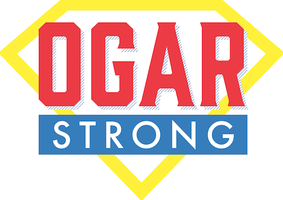 **Registration begins at 10:00 am on Monday March 3
***CFA MEMBERS: Registration MUST be completed through Eventbrite. We have removed the regularly scheduled Saturday classes from Mindbody for this day. In order to participate, please register via the link below regardless of donation.
**Registration categories: RX Athlete, Scaled Athlete, Donation Only, and Judge. Because we don't know what the WOD will be yet, we are allowing changes to your registration status.
Stick around afterwards for a BBQ/Potluck celebration!! Burgers, dogs, and DJ provided. Feel free to bring a dish, beer, or whatever you like!
On Saturday March 29, 2014, we will host the 19th edition of the CF Classics at CrossFit Austin. The workout will be the CF Open WOD 14.5, which will be released on Thursday March 27th at 7PM.
This event will benefit Kevin Ogar, as 100% of the funds raised will be donated directly to KevinOgar.com.
From KevinOgar.com:
"On January 12th, 2014 Kevin Ogar's life changed forever. He suffered a traumatic injury to his spinal cord as a result of a "freak accident" while competing at an event in Orange County, California. At this time, Kevin has no movement below the waist and will be faced with numerous surgeries and a long road ahead for rehabilitation.
OGAR Strong is the collaborative effort of a powerful community of people linking arms to support one of our own, Kevin Ogar. It's true that there's a strength in numbers and together we can rally to embrace Kevin and his family as they embark on this challenging life-changing journey."
Athletes are encouraged to donate at least the regular Classics amount of $25, but any amount is welcome. Donations by non-participants are also welcome.
This event will be different from past Classics events. The workout will be unknown until 2 days before. We will need help from Online Course Certified Judges to ensure valid Open scores. Please register to Judge in the option on this page.
Scaling will be allowed and we will attempt to accomidate as many athletes as possible in order to fundraise as much as possible for Kevin.  If an athlete knows that they will most likely be scaling the Open workouts, they can sign up for scaled now, or RX with the option to scale once the workout is released.